Apply Now
Talk to Yankee Harley-Davidson® about financing your Harley-Davidson® with credit, and get out on the road today.
If you've decided you want to finance your new CVO™, Dyna®, Street™, Softail®, Sportster®, Touring or V-Rod®, you're not alone. Seventy percent of enthusiasts do. With a minimum down payment and approved credit, you can arrange credit financing with us and get out on the road a few hours after picking out your Harley-Davidson®.
Plus, you can add in all your parts and accessories, apparel, insurance and more. You'll have everything you need, and you only have to make one monthly payment.
And because we finance more CVO™, Dyna®, Street™, Softail®, Sportster®, Touring or V-Rod® than anyone else, we understand your special needs. Only someone who knows how you feel when you hit the starter button understands that hitting the road ASAP is your biggest concern. That's why we make it easy.
Our Financing Department here at Yankee Harley-Davidson® is experienced in new & used Harley-Davidson® motorcycle sales. Visit us in Bristol, CT. Call us about other great financing options for your dream ride i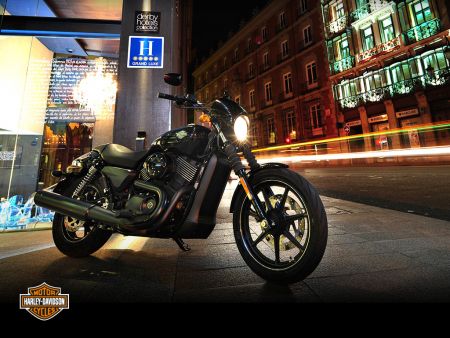 NO DOWN PAYMENT | 3.99 APR | 60 MONTH TERM
*Financing Offer available only on New Harley-Davidson Street® motorcycles financed through Eaglemark Savings Bank and is subject to credit approval. Not all applicants will qualify. 3.99% APR offer is available only to high credit tier customers and only for up to a 60 month term. The APR may vary based on the applicant's past credit performance and the term of the loan. For example, a 2017 Street™ XG500 motorcycle in Superior Blue with an MSRP of $7,144, no down payment and amount financed of $7,144, 72 month repayment term, and 3.99% APR result in monthly payments of $111.74. In this example, customer is responsible for applicable taxes, title, licensing fees and any other fees or charges at the time of sale. APR is calculated according to the simple interest method. Not valid in conjunction with other offers. Other terms, conditions, and limitations may apply. Dealer participation may vary. Financing offer is subject to change or cancellation at anytime. See your Harley-Davidson® dealership for details.